Point-of-Care (POC)/Waived/Fingerstick Fastep® COVID-19 IgG/IgM Antibody Rapid Test Device by Azure Biotech (FDA Emergency Use Authorization Granted)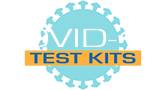 Carolina Liquid Chemistries is now offering the Point-of-Care (POC)/Waived/Fingerstick, FDA Emergency Use Authorized Fastep® COVID-19 IgG/IgM Rapid Test Device by Azure Biotech
Product Description
The point-of-care (POC)/waived/fingerstick Fastep® COVID-19 IgG/IgM Rapid Test Device by Azure Biotech is an in vitro immunoassay for the direct and qualitative detection of anti-SARS-CoV-2 IgM and anti-SARS-CoV-2 IgG in human whole blood, serum or plasma. In addition to CLIA moderate and high complexity laboratories, this test has been Emergency Use Authorized for use with fingerstick whole blood specimens at the point-of-care (POC), i.e., in patient care settings operating under a CLIA Certificate of Waiver, Certificate of Compliance, or Certificate of Accreditation. The test is for professional use only. External controls sold separately.
Warnings
This product is intended for professional use and not for home use.
Not for the screening of donated blood.
External Controls
Part Number: AZCOVID-19CTRL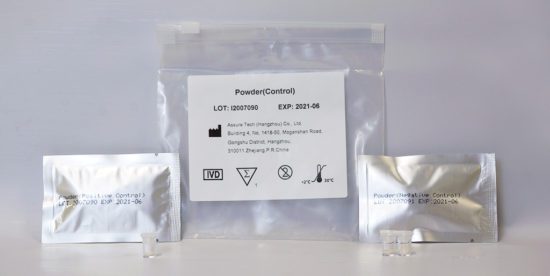 The external control package for the Fastep Rapid Antibody Test Device is packaged as follows:
They are packaged as a lyophilized cake of 2 negatives and 1 positive in each packet.
10 total cassettes (5 negative and 5 positive). The control uses 5 uL.
The shelf life is minimally 12 months from data of manufacturer.
Once the lyophilized material is reconstituted the stability is 7 days. Stored at 2-8 for 7 days. Otherwise, the product is stored at room temp.

Fastep Controls Reconstitution Instructions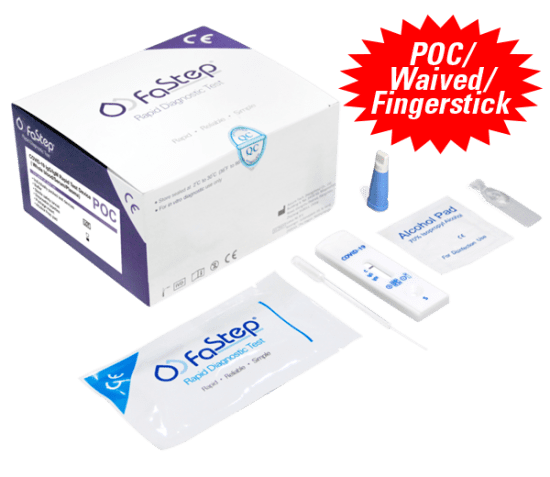 Important Information
The Fastep® COVID-19 IgG/IgM Rapid Test Device by Azure Biotech has not been FDA cleared or approved; this test has been authorized by FDA under an EUA for use by laboratories operating minimally with a CLIA Certificate of Waiver. This test has been authorized only for the presence of IgM and IgG antibodies against SARS-CoV-2, not for any other viruses or pathogens. This test is only authorized for the duration of the declaration that circumstances exist justifying the authorization of the emergency use of in vitro diagnostics for detection and/or diagnosis of COVID-19 is terminated under Section 564(b)(2) of the Act or the EUA is revoked under Section 564(g) of the Act.