Clarity COVID-19 Antigen Rapid Test Cassette

Point-of-Care Antigen Test for SARS-CoV-2. To place orders and set up an account, call 877-722-8910.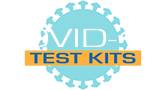 Carolina Liquid Chemistries is now offering the Point-of-Care (POC)/Waived, FDA Emergency Use Authorized Clarity COVID-19 Antigen Rapid Test
Kit includes
25 Individually pouched test cassettes

25 Sterile naso-pharyngeal swabs

25 Buffer tubes

1 Negative control swab
1 Positive control swab

1 Workstation

1 Package insert (instructions for use)

1 Quick start guide
Due to supply chain demands, all orders for this product are non-cancellable and non-returnable.
Important Information
The Sienna-Clarity COVID-19 Antigen Rapid Test Cassette has not been FDA cleared or approved; this test has been authorized by FDA under an EUA for use by laboratories operating minimally with a CLIA Certificate of Waiver. This test has been authorized only for the detection of proteins from SARS-CoV-2, not for any other viruses or pathogens. This test is only authorized for the duration of the declaration that circumstances exist justifying the authorization of emergency use of in vitro diagnostics for detection and/or diagnosis of COVID-19 under Section 564(b)(1) of the Federal Food, Drug and Cosmetic Act, 21 U.S.C. § 360bbb-3(b)(1), unless the declaration is terminated or authorization is revoked sooner.