CLC480/BiOLiS 24i Chemistry Analyzer

Advanced benchtop solution for small clinical laboratories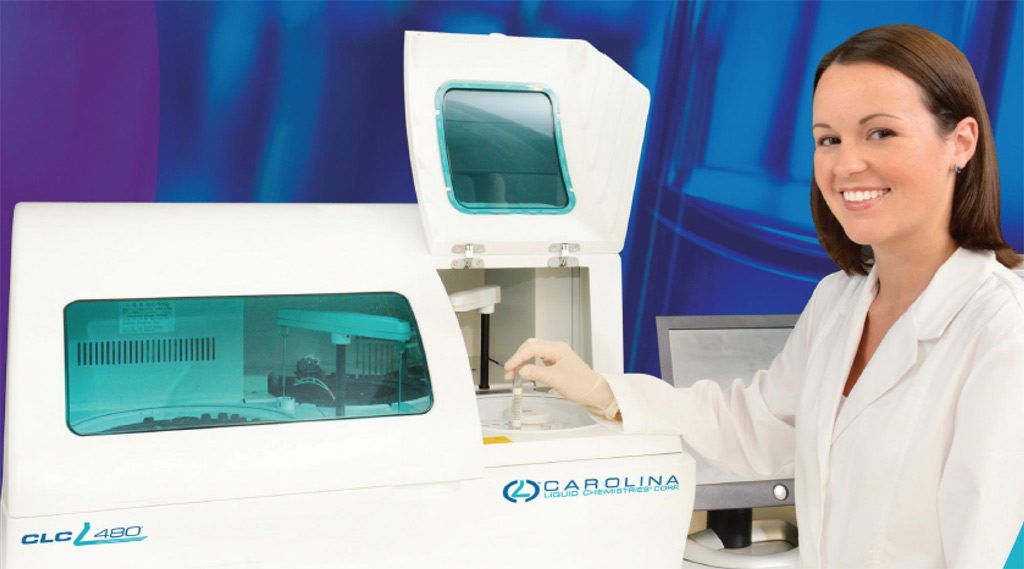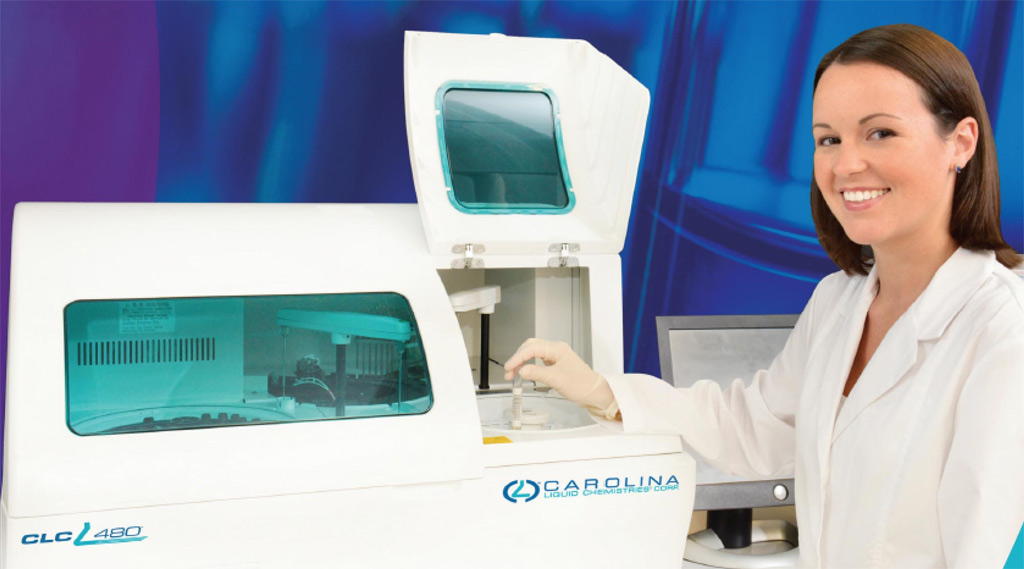 CLC480/BiOLiS 24i Chemistry Analyzer
The best bench-top clinical chemistry analyzer on the market, this analyzer is also useful as an affordable backup, STAT lab analyzer or special chemistry analyzer. Features of a high throughput floor model built into a compact affordable bench top. Discover how your can reap the benefits of a speedy, efficient and economical chemistry analyzer. Experience the capabilities of the CLC480/BiOLiS 24i benchtop chemistry analyzer.
With more than 4,000 CLC480/BiOLiS 24i chemistry analyzers in use worldwide, this chemistry analyzer is a trusted bench top solution for clinical laboratories located in physician offices. This analyzer is also useful as an affordable back up analyzer or stat lab analyzer.

Discrete, random access, fully automated
Up to 240 photometric plus 160 ISE, up to 400 tests/hour
No disposable cuvettes required
Barcoded sample tubes and ready-to-use reagents
Bidirectional interface with host query
Electrolytes by ion selection electrodes
30-day onboard reagent stability
14-day calibration stability (for most analytes)
24 hour reagent cooling
STAT capabilities
Less operational noise
Wavelength 340 – 800 nm
Access to up to 100 CLC reagents with peer group survey
Cost-effective Service Contracts
Validation Assistance and Pre-site Installation Checklist
No Charge Hotline Phone Support

More about the CLC480/BiOLiS 24i Chemistry Analyzer
Reusable Cuvettes
The CLC480/BiOLiS 24i uses reusable cuvettes; you wont need to purchase individual reaction cuvettes to be used with each test or have to worry about disposing used cuvettes as hazardous waste.
Water System
The CLC480/BiOLiS 24i uses a water system which eliminates the costs associated with water cubes and their storage space.
LIS Compatibility
The CLC480/BiOLiS 24i is compatible with most LIS systems, which eliminates the need for paper documents.
CLIA Categorized Moderate Complexity Reagents for use on the CLC480/BiOLiS 24i
ALB (Albumin)
ALP (Alkaline Phosphatase)
ALT (Alanine Transaminase)
AMY (Amylase)
AST (Aspartate Transaminase)
Bilirubin, Direct – DBIL
Bilirubin, Total – TBIL
BUN (Blood Urea Nitrogen)
CA (Calcium)
Chloride (ISE)
Chloride (Photometric)
CHOL (Cholesterol)
CK (Creatine Kinase)
CO2 (Carbon Dioxide) w/cal
CREA (Creatinine)
FRUC (Fructosamine)
GGT (Gamma-Glutamyl Transferase)
GLU (Glucose)
HDLD w/cal
IRON (Iron) w/cal
LDH (Lactate Dehydrogenase)
LDLD w/cal
MAG (Magnesium)
PHOS (Phosphorus)
Potassium (ISE)
Potassium (Photometric)
Sodium (ISE)
Sodium (Photometric)
TP (Total Protein)
TRIG (Triglycerides)
URIC (Uric Acid)