Reagents for Beckman Synchron Chemistry Analyzers

Barcoded Reagents, Support and Service for Use on Beckman Synchron Products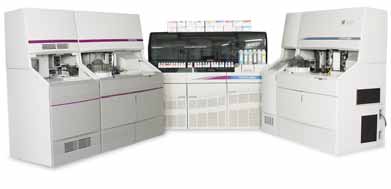 Reagents for use on Beckman Synchron CX®, DX® and LX® chemistry analyzer systems
Barcoded – Automatically tracks reagent stability and calibration time
Liquid – Ready-to-use (no reagent preparation)
Cartridge – Prefilled reagent containers
Carolina Liquid Chemistries offers a complete line of liquid ready-to-use reagents in barcoded cartridges dedicated for use on Synchron CX, DX and LX systems. Cartridged reagents use the most advanced formulations and eliminate reagent preparation. This saves time and removes error. Load our AST, ALT, TG and CK cartridges without pre-treatment.
Benefits include improved chemistries, barcoded special chemistries and laboratory savings of thousands of dollars in reagent costs.
Carolina Liquid Chemistries is a trusted source for barcoded reagents for use on Beckman Synchron products.
1) ® Registered trademarks of Olympus Corporation
2) ® Registered Trademark of Beckman Coulter, Inc.