COVID-19 Specimen Collection Supplies

Viral Transport Media (VTM), Swabs, and other Supplies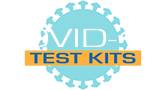 Bartels FlexTrans™ Medium
The Bartels FlexTrans™ Transport Medium is intended to stabilize viruses, and suppress microbial contamination during transport of clinical specimens from the point of collection to the testing site.
FDA 510(k) cleared
3mL of transport medium in a 15mL conical centrifuge tube allowing specimen collection, transport and processing in the same container.
The transport tube also contains glass beads to aid in the disruption of patient cells in the specimen, with subsequent release of viruses into the medium.
Prior to use, store at room temperature, 2-8ºC or -70ºC. The expiration dating on the vial applies to each storage temperature. The antifungal agent present in the FlexTrans™ kit may be light sensitive. It is recommended that the tubes are stored in the box or in the dark.
Manufactured in USA
Ultra-Thin Nasal & Nasopharyngeal Specimen Collection Swab
Ultra-Thin Innovative nylon Nasal Flocked Swabs for lab professionals conducting specimen collection.
Important Documents

Product Brochure
Specifications
Product # NCS4001
Inner diameter swab's loop is 1.50mm
Diameter cross section of the loop frame 0.12mm
Length of the flocking fiber is 2.0mm
Fineness of the flocking fiber is 6.67dtex
Fiber density is 300µg/mm
Absorbing capacity of 165µL
Break point 80mm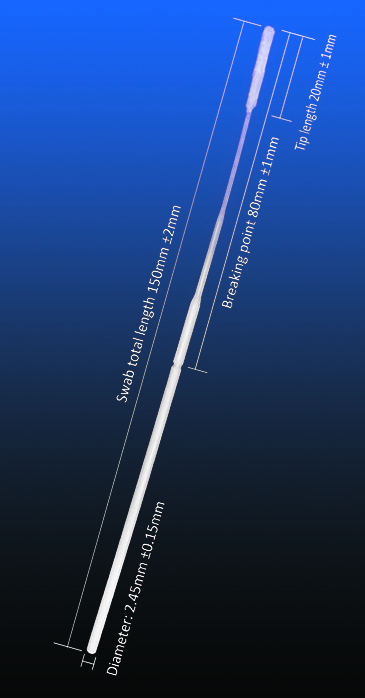 Sterile Ultra-Thin for Nasal & Nasopharyngeal specimen collection
Ergonomic and anatomic design of the swab tip improves patient comfort and optimum specimen collection with each strand of fiber being a velvet-like brush creating thousands of collection points and rapid release into media
Compatible with rapids, EIA, molecular, DFA, cytology, bacteriology and viral culture applications
Safe and convenient breakpoint for Handling and Transportation
ABS (Acrylonitrile Butadiene Styrene) Shaft and 100% Nylon Tip
Individually packaged in Paper peel pouch for easy removal for use
Pre-molded break point to easily break the handle leaving the collection portion in the media tube before sealing the media tube
For use with majority of media tubes and "BARTELS FLEX TRANSTM" media collection kit