News and Updates

The latest news and updates about Carolina Liquid Chemistries.
The Mission of Our Newsletter
July 7, 2023
This newsletter from Carolina Liquid Chemistries aims to connect with peers, partners and prospective clients.  We will be sharing insights, innovations, tips, tricks, and expertise related to the chemistries industry quarterly.  We hope that this entertains, educates and engages laboratory professionals, and will assist in your efforts toward exceptional diagnostic performance and improved patient care.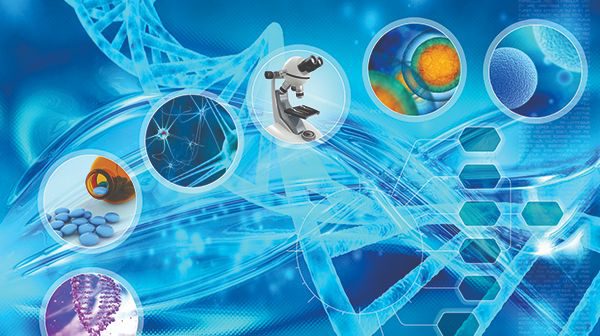 AACC 2023 Is Coming Up
Visit and see the first ever FDA cleared & categorized, point-of-care, qualitative urine fentanyl test – Carolina Liquid Chemistries' RYAN instrument and
Fentanyl Detect Assay at the Wondfo Booth, Booth #1000 in Anaheim
We are thrilled to announce that Carolina Liquid Chemistries will be participating in the highly anticipated product launch at the 2023 AACC Clinical Lab Expo. Join us at Booth #1000 in the Wondfo Booth, where we will be showcasing the RYAN, which provides qualitative screening of fentanyl at a cutoff concentration of 1.0 ng/mL in just 6 minutes. As a leading manufacturer and exclusive distributor, we are excited to engage with attendees, share our expertise, and demonstrate how our solutions can revolutionize diagnostics. Don't miss this opportunity to connect with us and explore the cutting-edge technologies that are shaping the future of healthcare. We look forward to seeing you there!
Carolina Liquid Chemistries Fentanyl Urine Detection Test on the Immunofluorescence Analyzer RYAN™
Qualitative screen for fentanyl at cutoff concentration of 1.0 ng/mL
Results in < 6 minutes
FDA cleared and CLIA categorized
Use in laboratory or at the point-of-care
Compact and Portable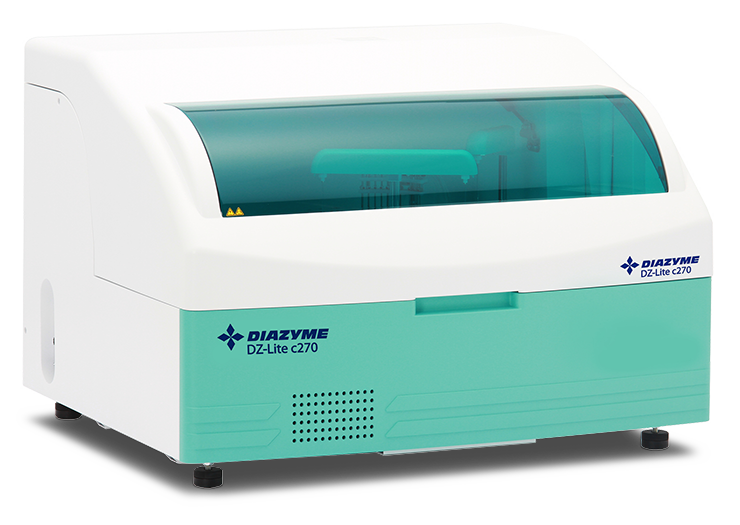 DZ-Lite™ c270 Benchtop Chemistry Analyzer
Fully automated benchtop open system clinical chemistry analyzer
Throughput: Up to 270tests/hr
Easily operate in small spaces
A complete menu of special chemistry and general chemistry tests
EasyRA® Benchtop Chemistry Analyzer
35 general chemistry tests
14 urine drugs of abuse tests – including fentanyl (Norfentanyl)
Excellent for outpatient labs that need correlation to a main lab
Easily operate in small spaces
Moderately complex with simplified technician requirements
Easy to learn, easier to operate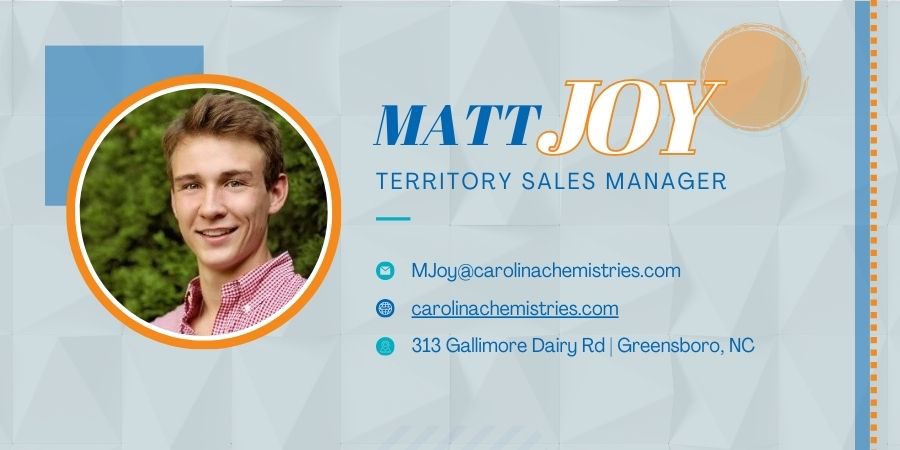 Employee Spotlight
Matt Joy – Marketing Department to Sales
Matt Joy, a University of Oklahoma graduate, joined Carolina Chemistries in 2018 as an intern in the marketing department. Through his dedication and expertise, he has risen in rank and established himself as a key member of the outside sales team. Matt's integrity and resourcefulness has helped him establish himself as a "go to" employee within the company and for our customers. He can help customers navigate the decision-making process in choosing the best analyzer and reagent offering for their laboratories. His unwavering commitment to excellence and his ability to forge strong client relationships make him an invaluable asset to Carolina Chemistries. Thank you for your continued hard work, Matt!

Want to be featured? Have a topic you'd like to learn more about? Did an employee recently receive accolades? Send your article or tip to [email protected]
Copyright © 2023 Carolina Liquid Chemistries Corp. All rights reserved.