News and Updates

The latest news and updates about Carolina Liquid Chemistries.
Carolina Liquid Chemistries Corp. Helps to Alleviate Supply Chain Issues by Offering Photometric Electrolyte Test Kits
April 27, 2022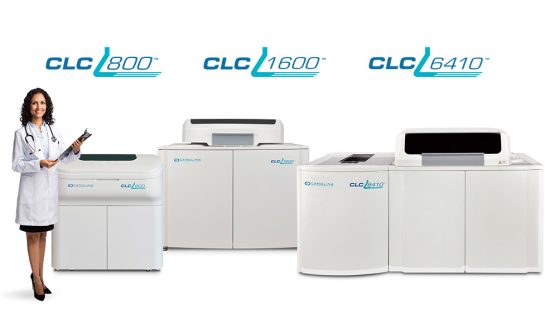 Greensboro, NC (April 15, 2022) – Carolina Liquid Chemistries Corp. now offers photometric chloride, potassium, and sodium electrolyte blood test kits for use on the CLC Family of clinical chemistry analyzers: the CLC6410, CLC1600, and CLC800. These test kits are cleared by the US Food and Drug Administration (FDA) and categorized under the Clinical Laboratories Improvement Amendments of 1988 (CLIA). Chloride, potassium, and sodium are part of comprehensive biochemistry testing and are critical tests. Medical laboratories traditionally use Ion Selective Electrodes (ISE) for electrolyte testing. These laboratories can now utilize either ISE or a moderate complexity photometric method. The ability of these instruments to test for electrolytes using either ISE or photometric method gives medical testing facilities such as hospitals, reference laboratories, and large group practices additional options at a time of uncertainty in the worldwide supply chain.
"These photometric chloride, potassium, and sodium test kits give medical laboratories another way to perform critical electrolyte testing on the same instrument," says Philip Shugart, CEO of CLC. "They can now perform these electrolyte tests using the same photometric process they use for other biochemistry tests."
To learn more about the products and services offered by Carolina Liquid Chemistries Corp. including clinical chemistry analyzers, general chemistry, special chemistry, drug testing reagents, and COVID-19 test kits and supplies please visit carolinachemistries.com.
About Carolina Liquid Chemistries Corp.
Headquartered in Greensboro, NC, Carolina Liquid Chemistries Corp. (CLC) is a veteran-owned, ISO certified, FDA registered manufacturer, re-packager, re-labeler, and value-added reseller of chemistry systems and reagents, as well as COVID-19 tests and supplies. CLC helps clinical laboratories of all sizes reduce chemistry analyzer and reagent costs while also receiving accurate and timely results. The company has responded to the COVID-19 pandemic by providing various testing products and supplies to market under the FDA's Emergency Use Authorization. For more information, call 877-722-8910, visit carolinachemistries.com, or email [email protected]