SEDITROL® Quality Control

Monitor the Performance of Erythrocyte Sedimentation Rate (ESR) Procedures
Seditrol® is a bi-level quality control, manufactured from human blood used to monitor the performance of erythrocyte sedimentation rate (ESR) procedures. Seditrol® is used to monitor the performance of the laboratory's analyzer and the quality of the technique, as well as the effect environmental factors such as temperature, bench top vibration and sample suitability may have on the quality of the test results.
Seditrol® is used in the same manner as the patient sample.
No refrigeration required (storage at room temperature between 18°C-30°C)
18 month shelf life from date of manufacture
31 day open vial stability or 28 QC runs in each tube
Lot sequestering available upon request
Free QC data management with 24/7 online access
QA Program
Free data analysis is offered to all Seditrol® Customers through ALCOR's convenient online quality control data management program. This personalized and advanced service allows users to compare their laboratory's precision and accuracy to other laboratories worldwide.
Data analysis reports are available in real-time and can be accessed anytime through our online portal.
Seditrol for the iSED:
3 month supply of three Level 1 and three Level 2 samples in 13x75mm tubes
Seditrol for Other Systems:
Two Level 1 and two Level 2 samples in 9mL vials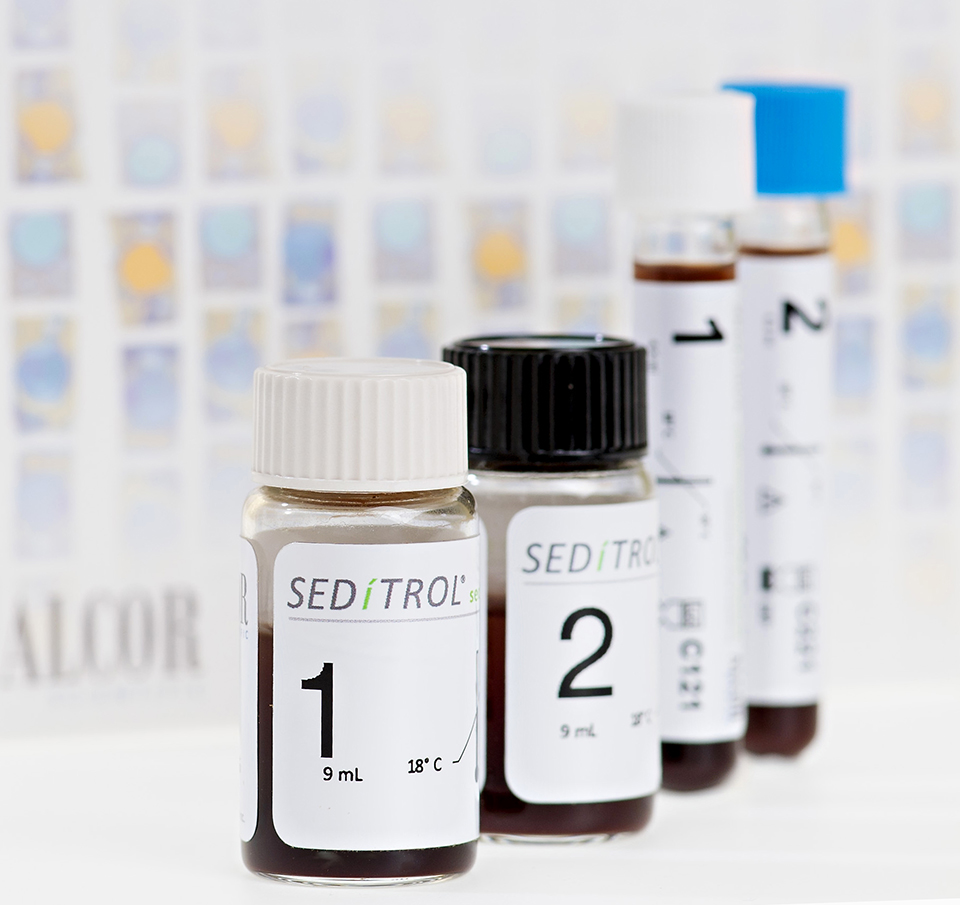 Erythrocyte Sedimentation Rate (ESR) products from ALCOR:

iSED® Fully Automated ESR Analyzer

miniiSED® Fully Automated ESR Analyzer

SEDITROL® Quality Control