What is it Costing You to Run an Old Chemistry Analyzer?

It's Never Been Easier to Save Money AND Increase Efficiency
Is an Older Chemistry Analyzer Wrecking your Laboratory Budget?
Replace aging, unreliable instruments with modern, faster, lower-maintenance models. The CLC Family of Clinical Chemistry Analyzers, consists of the CLC800, CLC1600, and CLC6410. The family includes new, reliable, efficient instruments to meet the needs of any size laboratory, from the smallest rural hospital to the largest independent reference laboratory, and even research laboratories.
Reduce or eliminate downtime For the cost of one competitor's floor model analyzer, you can buy two new, comparable CLC models. A second chemistry analyzer doubles throughput and offers backup testing.
Reduce operator time and maintenance. The CLC Family members offer reduced maintenance schedules compared to older chemistry analyzers.
Partner with an industry leader for Service and Support. Carolina Liquid Chemistries has a 25 year history of offering exceptional installation, validation assistance, training, technical support, preventative maintenance, and cost-effective service contracts. Our customer service department boasts greater than 99% customer satisfaction rating consistently month-over-month.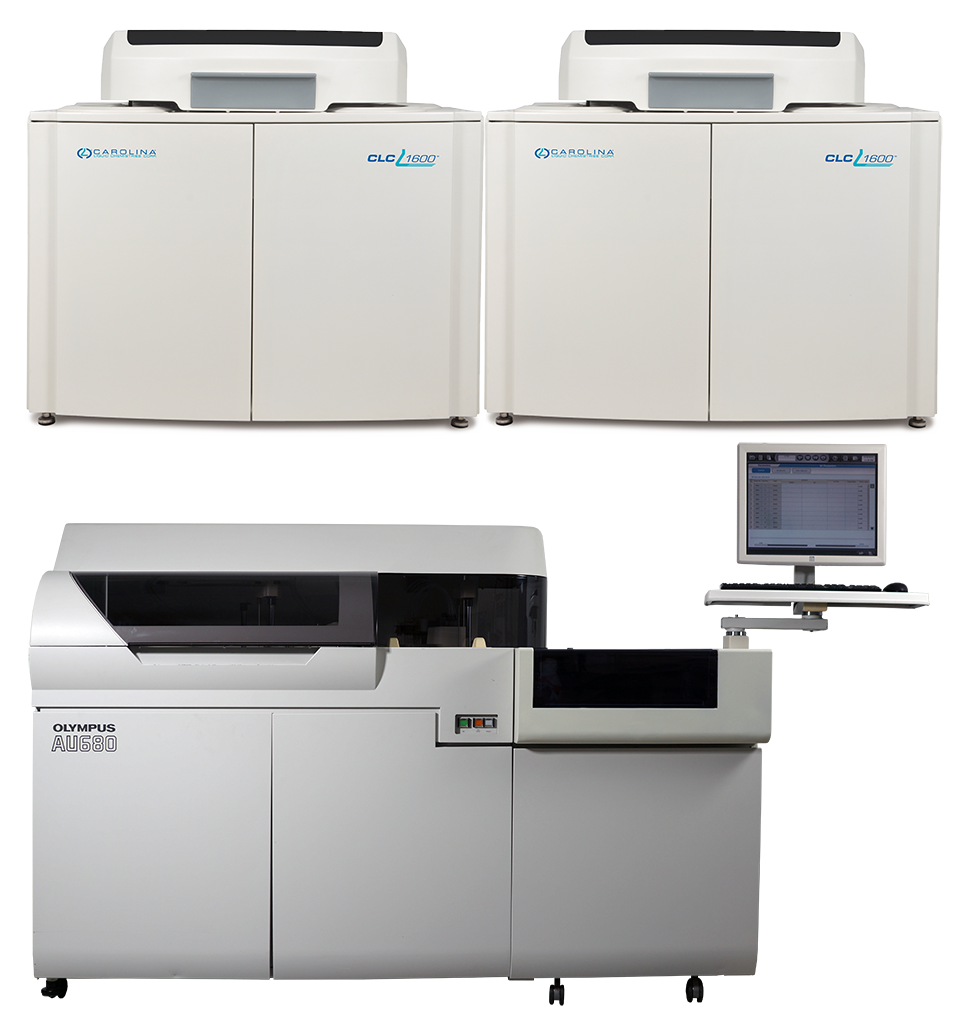 Top: two CLC1600's – up to 1,800 photometric tests/hour combined
Bottom: one AU680 – 800 photometric tests/hour