Rayto RT-7600 Auto Hematology Analyzer for Veterinary Use

Compact Analyzer for Sophisticated Diagnostics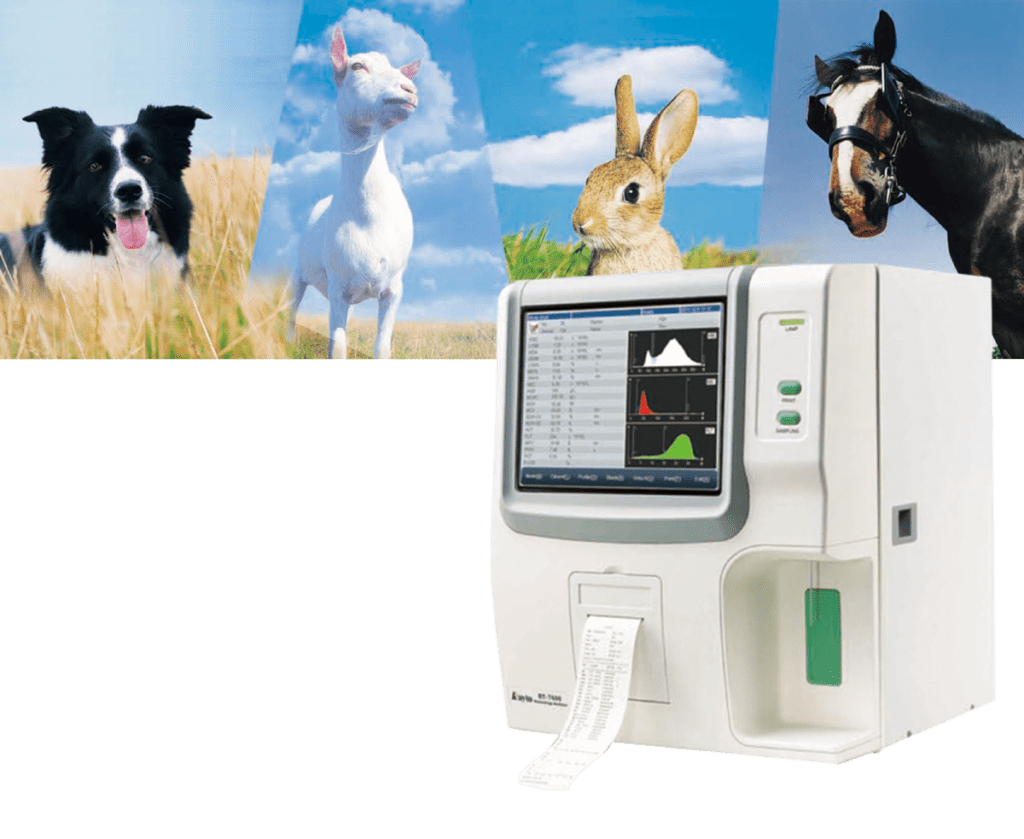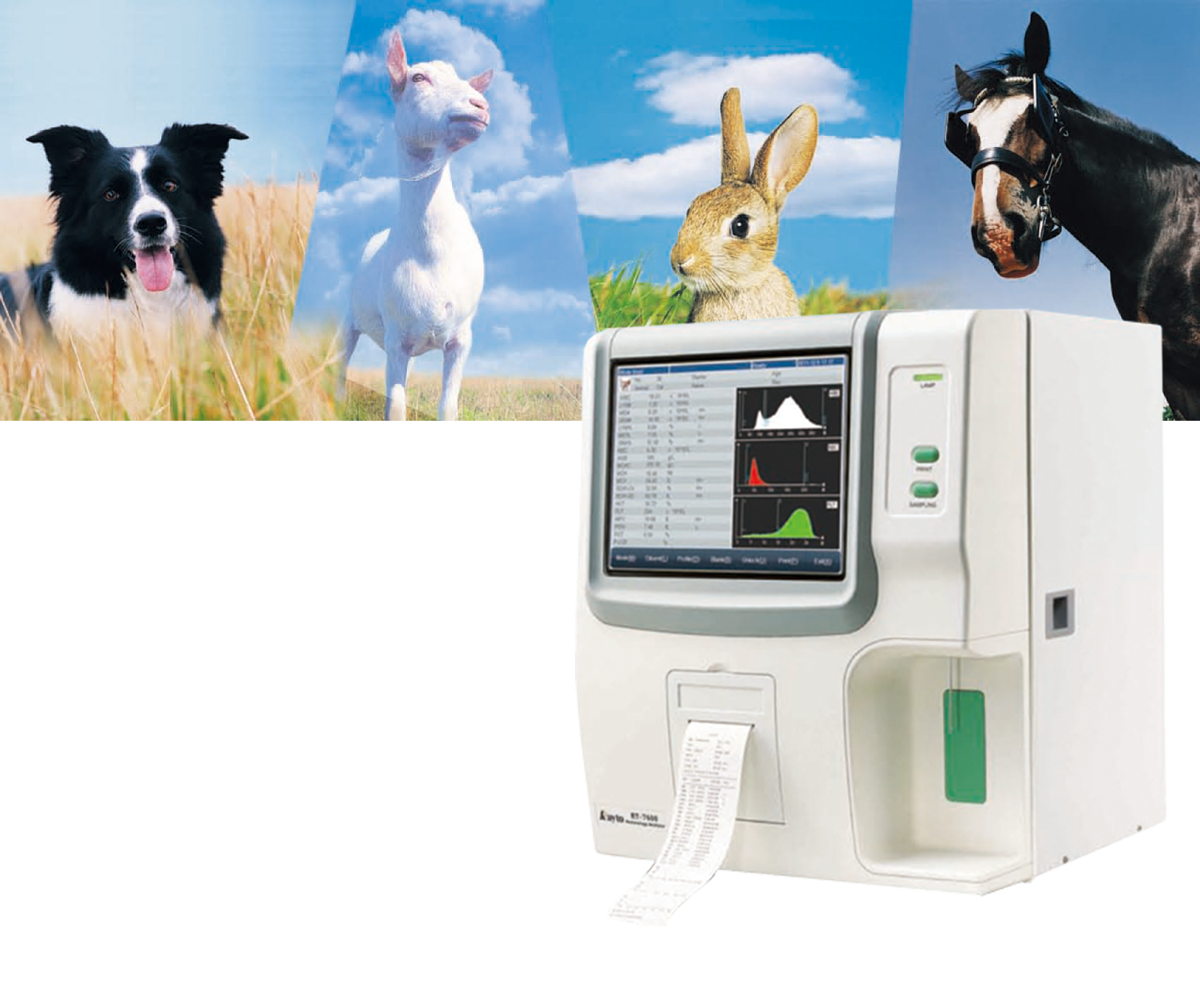 RT-7600 Auto Hematology Analyzer
Due to its compact size and cost effectiveness, the RT-7600 auto hematology analyzer is a perfect fit for veterinary offices. The RT-7600 is capable of analyzing up to 60 samples per hour and can store up to 50,000 sample results, including histograms.

7 pre-determined animal settings
4 user defined animal settings
High throughput, 60 samples per hour
10.4″ TFT colorful LCD with touch screen
External AC adapter avoids electronic noises, enhancing accuracy
Up to 50,000 sample results (including hostograms) can be stored
User-friendly software. Multi-language available upon request
Original factory's blood control and calibrator
Low sample and reagent consumption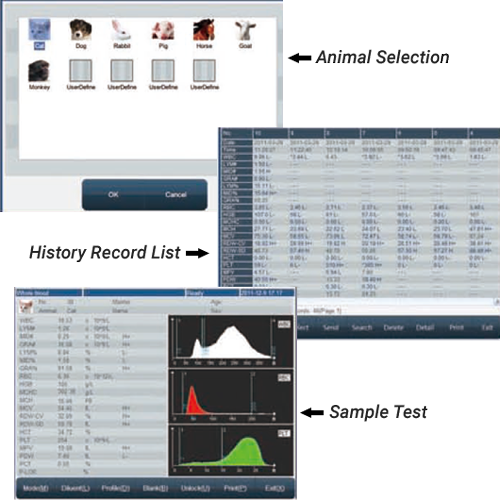 Rayto RT-7600 Hematology Analyzer Test Parameters
WBC, LYM#, MID#, GRA#, LYM%, MID%, GRA%, RBC, HGB, MCHC, MCH, MCV, RDW-CV, RDW-SD, HCT, PLT, MPV, PDW, PCT, P-LCR and Histograms for WBC, RBC and PLT.