Toxicology (Urine Drug Screen) Reagents

First-class Toxicology (Urine Drug Screen) Reagents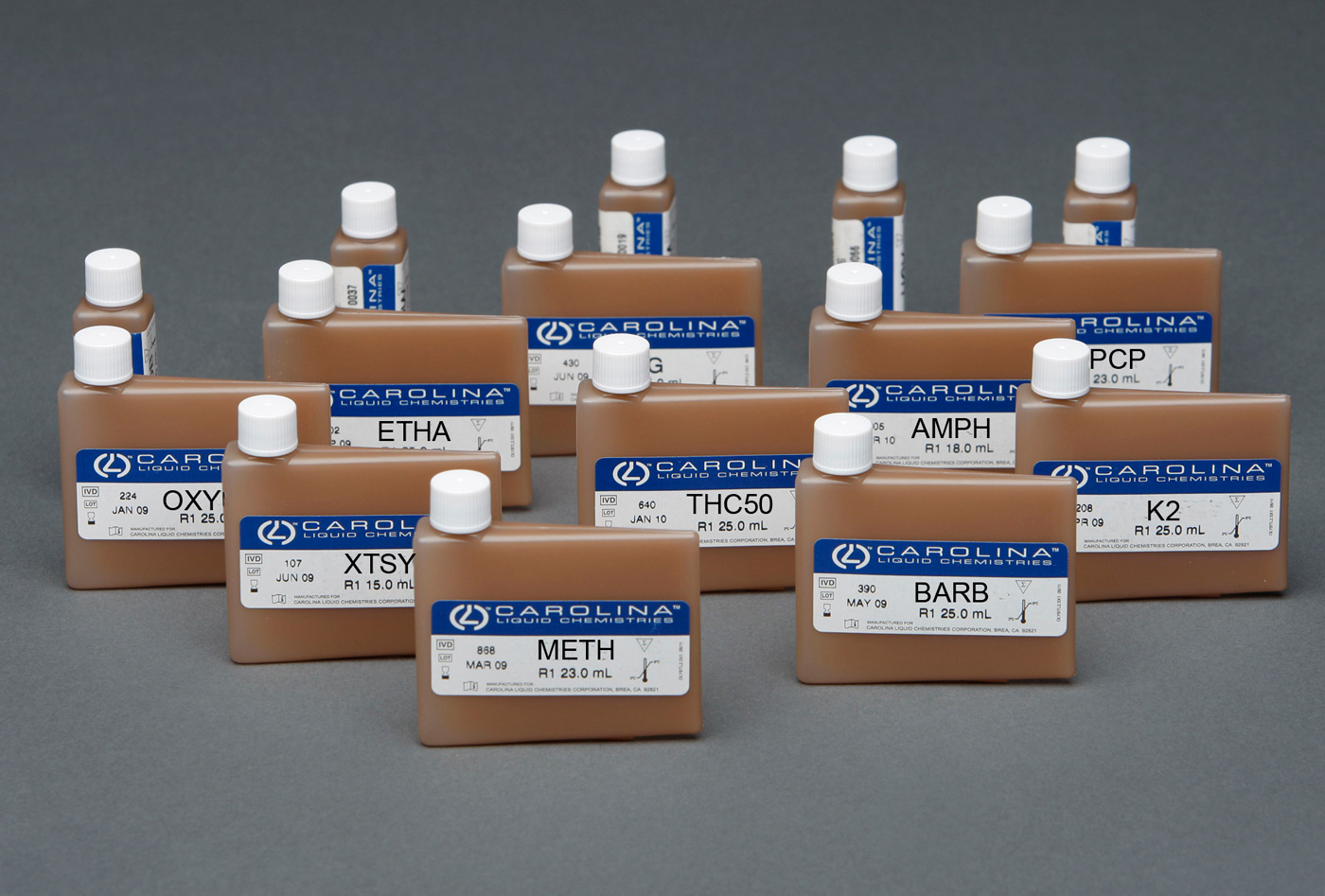 If you have a Toxicology, Pain Management, Addiction Medicine or Forensic laboratory or are thinking about starting one, the quality and accuracy of the drug testing reagents used on your chemistry analyzer could be the most important decision you make. Timely and accurate results can save lives.
That is why Carolina Liquid Chemistries technical team worked extremely hard to select and provide to you FIRST CLASS options for toxicology reagents to use on a variety of clinical chemistry analyzers.
The best part, our knowledgeable technical team made up of engineers, technologists and scientists offer as a courtesy to our valuable customers validation assistance and "hot-line support".
CLC offers one of the widest menu of toxicology reagents in the industry that will fit into your budget. We make urine drug testing on your clinical chemistry analyzer easy and affordable.
Urine Drug Screen Reagents
Our test menu includes FDA cleared reagents: 6-AM, Alcohol (ETOH), Amphetamine (AMPH), Barbiturate (BARB), Benzodiazpine (BENZ), Buprenorphine (BUPR), Cannabinoid (THC), Cocaine (COCM), Methadone Metabolites (EDDP), Cotinine Assay, Ecstacy (XTSY), Methadone (METD), Opiate (OP), Oxycodone (OXY), Phencyclidine (PCP), Propoxyphene (PROX), Tramadol (TRAM and Tricyclics (TCA).
Tests for Adulterants
CLC also provides adulterants to include: Cromate (CRO), Urine Creatinine (UCREA), Nitrite (NIT), and Oxidant (OX)
Other Assays
Fentanyl* (FENT), Meperidine * (MEP), Zolpidem* (ZOL), Carispprodol* (CARI), **Ethylglucuronide (ETG),.
*Forensic Use Only ** Research Use Only